Dodicesima pellicola del ciclo Marvel,l'avventura dell'uomo formica chiude ufficialmente le porte della fase 2e apre quelle delle 3,un progetto che vede alla regia Peyton Reed( Yes Man) il quale però si è seduto su una poltrona già scaldata,nel 2006 quando si è iniziato a parlare di Ant Man il film era stato affidato a Edgar Wright, il regista della nota trilogia del cornetto,il quale però se ne è andato per delle divergenze creative.
Ci troviamo di fronte ad un personaggio storico della casa fumettistica nonché uno dei personaggi più amati da Stan Lee stesso,in pratica una di quelle occasioni uniche,se sbagli ti trovi tonnellate di fan sotto casa con i forconi,ma personalmente credo che il rischio non ci sia perchè la pellicola è tutt'altro che brutta.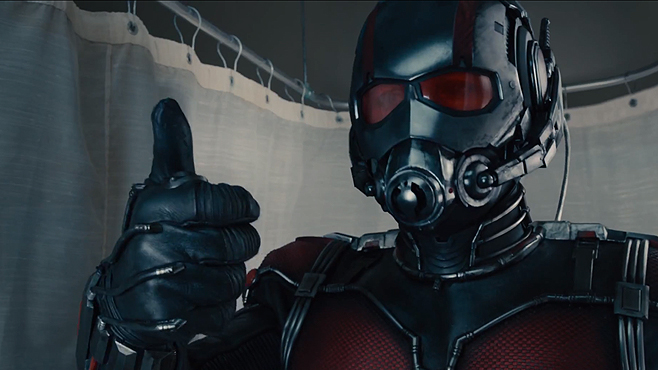 Come ormai da tempo siamo abituati i cinecomics ridisegnano le storie per piegarle ai doveri di trama,ed ecco quindi un Pym anziano pensionato e dimesso dallo S.H.I.E.L.D,ed uno Scott Leng che prenderà il suo posto ,il tutto pochi mesi dopo le storie di Age Of Ultron; in pratica ci troviamo davanti un film di raccordo ben sviluppato,che tiene le fila di passato presente e futuro mostrandoci il vecchio S.H.I.E.L.D con Howard Stark e soci ma anche la nuova base dei vendicatori vista nell'ultimo film con tanto di apparizione di Falcon pronto per la guerra civile e l'introduzione concettuale di un arrampicamuri a noi caro e pronto ad apparire,quest'operazione raccordo rappresenta a parere mio uno dei grossi punti a favore del MCU .
Ottima la scelta di orientare il film come un action commedy,non siamo agli strabilianti livelli dei Guardiani Della Galassia,ma l'insieme è molto gradevole e permette di vedere la quasi totalità dei minuti con un sorriso stampigliato in viso,well done,ottimo anche il cast,Michael Douglas nei panni di Pym è perfetto ( ma nessuno dubitava di lui) Paul Rudd (Facciamola finita,40 anni vergine) è uno Scott Leng eroe imperfetto e poco serio,che ben si allinea ad alcune apparizioni cartacee,non sfigurano nemmeno Evangeline Lilly (Lost) e Corey Stoll ( The Strain) ,un cast ben amalgamato che aggiunge punti positivi.
Nulla da aggiungere sugli effetti grafici,mi hanno riportato in parte a quando da bambino guardavo i film della serie "mi si sono ristretti i …"ma aggiornati al 2015 ed in grado di rendere simpatiche perfino le formiche ( R.I.P Antony)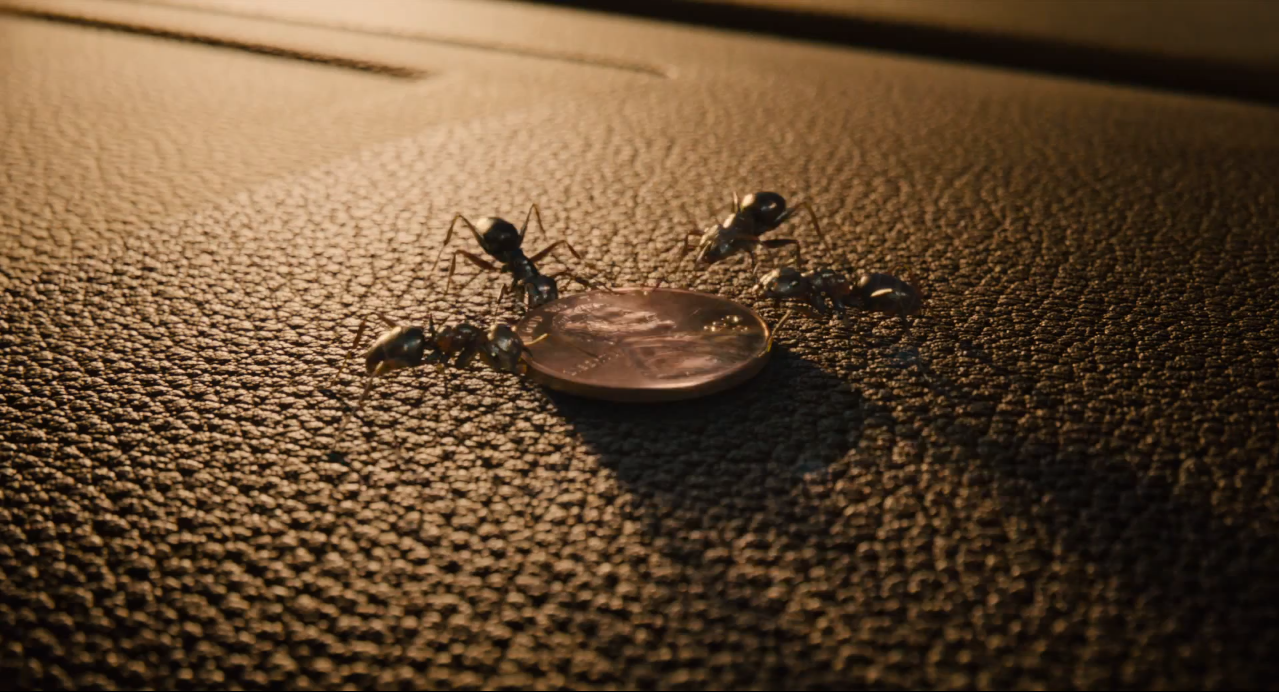 Ovviamente rimarrà sempre il dubbio ma Wright come lo avrebbe girato??  però il risultato ottenuto da Reed è abbondantemente da 7,di sicuro non adatto a chi ha problemi con le formiche
Stay Tuned