voto: 4
Una specie di manta vampira si nutre di sangue umano, usa gli uomini come incubatrici e semina il terrore attaccando furiosamente in mare e non solo.
Tralasciando per un attimo la trama , Beast of the Bering sea in realtà racconta la storia di 2 persone , Brook Durham ovvero colui che ha sceneggiato questo film, e te che sei lo spettatore del suo film, entrambi alle prese con la noia e con una mancanza di fantasia decidete di bervi una birra,la differenza è che lui ha esagerato con l'alcool durante il lavoro ed ha scritto questa sceneggiatura ,venendo tra le altre cose pagato,tu hai guardato 86 min di film per nulla.
Stiamo parlando veramente di un film che prevede come antagonista un gruppo di mante che si nutrono di sangue come i vampiri ,che hanno paura della luce come loro, e che volano …VOLANO!!!,ogni qual volta penso che i film per la tv di Sy Fy abbiano raggiunto l'apice ,trovano un modo per stupire e riportarmi alla luce una scena del cartone I Griffin,il mostro lampada.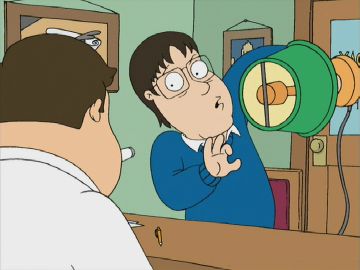 La sceneggiatura è ad altro tasso di WTF moments,che trovano il loro apice con la creazione di "pistole spara luce" per uccidere le creature,creature qualsiasi cosa succeda loro non muoiono e basta ,loro esplodono in un lago di sangue meravigliosamente finto,per non parlare della CGI imbarazzante con cui sono realizzate le mante,al limite della criminalità cinematografica.

Film sconsigliato anche a chi come me ama questo genere di film,è blando anche per noi..ma mica tutti sono Asylum
Stay Tuned