Prima di partire con Ash Vs Evil Dead facciamo un saltone indietro nel tempo , anno 1981 negli USA esce The Evil Dead , da noi chiamato La Casa ed uscito ben 3 anni dopo nel 1984, la pellicola segnava l'esordio alla macchina da presa di Sam Raimi (Darkman,Drag Me to Hell) e che vedeva protagonista l'attore Bruce Campbell ,un Commedy horror intriso del meglio del trash visionario anni 80, il tipico film che lo ami o lo odi , nel 1987 e poi nel 1992 uscirono 2 seguiti ufficiali chiamati rispettivamente Evil Dead II e Army of Darkness oltre a questi seguiti canonici nel 2013 fu protagonista di un Remake per non parlare della lunga lista di Apocrifi ,usanza fortunatamente persa che consisteva nel girare film che poco avevano in comune con l'originale ma dargli un nome che in qualche modo potesse richiamarli o farli passare per seguiti ( tipo La Casa 3) , per il mondo del cinema la serie originale è tutt'ora una fonte continua di rimandi e citazioni .
Stagione 1
Stagione 2
Stagione 1
Come una bomba però nel 204 l'emittente Starz annuncia di avere in cantiere un progetto legato alla saga, aggiungendo che la serie tv sarebbe stata un seguito della trilogia originale sotto il nome di Ash Vs Evil Dead , ovvia la scissione fra i fan, molti riluttanti sulle possibilità di ricreare quel clima di splatter trash e follia nel 2015 ed in formato episodico,ed ammetto che un pochino di dubbi li ha avuti anche il sottoscritto , nonostante il cuore pulsante della storia fosse ancora lo stesso, il duo Sam Raimi  e Bruce Campbell ,la visione avrà risolto i miei dubbi??
Si ,totalmente risolti ,la serie è l'estensione naturale della trilogia,nella trama sono passati 30 anni dagli eventi del primo film  cosi come più o meno sono passati per noi , ritroviamo Ash al completo con motosega,boomstick e groovy annessi,ritroviamo il Necronomicon,la casa maledetta e tutti gli ingredienti che hanno reso famoso il film,il background viene rispettato ed ampliato e così il nostro eroe trova anche 2 nuove spalle per la  sua avventura Pablo e Kelly, un trio che guadagna affiatamento di puntata in puntata fino a diventare una sorta di famiglia , il tutto mentre i demimorti ricompaiono e la polizia ed una nuova figura misteriosa sono a caccia del trio.
Un avventura che contiene un tasso di splatter e WTF,perchè oltre che un proseguo di trama Ash Vs Evil Dead è un proseguo di spirito,i vecchi fan si immergeranno negli aspetti che gli piacevano delle pellicole ed i nuovi potrebbero rimanere affascinati e recuperarne la visione,la serie infatti è strutturata in modo da dare sempre le informazioni nei punti giusti in modo che anche chi non ha visto La casa 1 e 2 non si trovi in una situazione completamente spaesata ( anche se sicuramente si perderà milioni di citazioni più o meno celate) .
Nel cast oltre che Bruce "Grovy" Campbell troviamo Ray Santiago(In Time) nei panni di Pablo e Dana DeLorenzo( Harold & Kumar, un Natale da ricordare ) in quelli di Kelly,Jill Marie Jones (Sleepy Hollow) invece sarà la poliziotta Amanda e per finire abbiamo Xena Lucy Lawless in quelli della figura misteriosa che sembra sapere molte cose , un ottimo cast .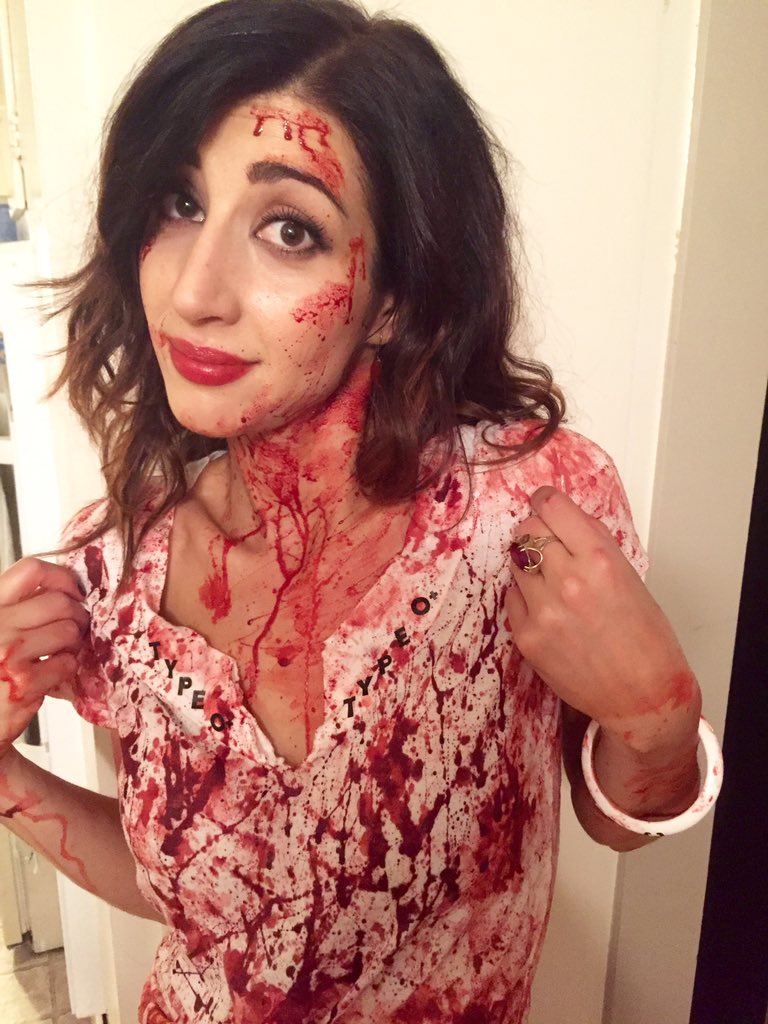 Replicare quanto di buono fatto con la stagione 1 era difficile,nutrivo dei piccoli dubbi sulle capacità della serie di ripetersi , ma la realtà è che il team dietro Ash Vs evil dead ha portato il tutto ad un livello superiore a pascolare in un genere in cui a memoria non trovo contender , ed ecco quindi che i nuovi episodi  non si limitano alla sola espansione contestuale del franchise introducendo nuovi personaggi ed approfondendo i volti noti, ma porta il colpo d'azzardo riscrivendo la storia dei film stessi approcciandosi in maniera coerente.
Ovviamente lo stile non cambia, la serietà e la sobrietà stanno da un altra parte , qui ci sono litri di sangue fintissimo che schizzano ovunque, linguaggio scurrile, uso di droghe , sessismo e razzismo , il fatto che nonostante tutto questo la ruota della sceneggiatura giri fluida,sia in grado di regalare attimi creepy  e risulti ben scritta è un surplus piacevole ( decidete voi quale dei 2 aspetti sia il vero plus )
Oltre al vecchio gruppo troviamo qualche volto nuovo come Michelle Hurd ( Jessica Jones  ) , l'immancabile Ted Raimi ed il villans della stagione Joel Tobeck ( Xena\ hercules ) e Lee Majors ( l'uomo da sei milioni di dollari ).
Il finale potrebbe addirittura porre le basi per un ' tiro da tre 'assolutamente di classe , raccordare la trilogia originale con il remake moderno , ma qui l'azzardo è mio perchè è un post credit molto evanescente, ma la season 3 è già stata confermata.
Se avete amato i film dovete assolutamente vederla , se amate lo splatter un pochino ignorante fa per voi , insomma è partita come una bella sorpresa me ora è una piacevole certezza.
Stay Groovy