La Marvel negli ultimi 50 anni ci ha sempre abituato a grandi cambiamenti editoriali nel rooster dei propri team, primo fra tutti quello dei vendicatori che negli anni è praticamente diventato un fluido in continuo movimento,quasi impossibile tenere a mente la totale lista di tutti i personaggi divenuti vendicatori( anche solo per caso) e ricordiamo che "una volta vendicatori; lo si è per sempre", questa tradizione di grandi cambiamenti di line-up con l'arrivo della fase 3 del marvel cinematic universe potrebbe sbarcare anche su grande schermo .
Questo sconquasso nelle file degli Avengers probabilmente avverrà durante il secondo capitolo Age of Ultron,destinato come sempre a raccogliere le fila dei precedenti film e introdurre nuovi personaggi e situazioni da lanciare nella phase 3 , la pellicola getterà le basi dello scisma che porterà alla guerra civile,forse con le fazioni opposte guidate ancora una volta da Capitan America e Tony "iron man" Stark come nella controparte cartacea; ma quali nuovi eroi potrebbero unirsi al grido Avengers Assemble ??
Falcon:
In winter soldier Anthony Mackie, è stato un ottima sorpresa nel ruolo del vigilante alato Falcon, l'uomo fidato di Steve Rogers, e visto che il film è Steve centrico quale modo migliore per introdurlo nei vendicatori?? le speranze di vederlo fra gli avengers volano alto insieme a lui.
Quicksilver e Scarlet:
I 2 gemelli NON MUTANTI ( Lol) sono apparsi per la prima volta nel finale del secondo capitolo di Capitan america, nelle mani dell HYDRA e da quanto visto fino ad ara in age of ultron partiranno con i Villans, esattamente come la versione a fumetti che li vede iniziare la loro carriera sotto l'influenza di Magneto ( loro padre) e che poi li vede unirsi ai vendicatori esattamente quando i fondatori se ne vanno ; potrebbe essere il rimando perfetto ai comics ?? (hanno anche probabilità di essere la scintilla che da inizio al conflitto)

Visione
Fino ad ora è il grosso mistero di Age of Ultron; dovrebbe essere presente ma di lui non si sa nulla e buono?? e cattivo?? sarà il lato positivo di Ultron,Ultron sarà il suo creatore??
probabilmente anche lui si ritroverà nel cast dei  next avengers , la sua capacità di adattare la propria densità corporea ne fa il "Tank" perfetto per il team che perderà l'ausilio di Hulk o di Thor ( o di entrambi); nei fumetti poi rappresenta metà di una delle coppie interrazziali più weird di sempre ,essendo stato sposato con Scarlet.

Pantera nera
Kevin Feige  ha dichiarato che lo vedremo per la prima volta in costume proprio in civil war; questa pignoleria nel dichiarare prima volta in costume porta a pensare ad una sua precedente apparizione in altre vesti,magari come regnante di Wakanda, pensiero che sembra prendere ancora più corpo nelle scene del trailer in cui vediamo lo scudo di Cap in frantumi e quindi la necessità di procurarsi del vibranio.
T'Challa ha il carattere fumantino,questo rende la sua posizione fra  Steve e Tony molto dubbia,in mancanza di altri personaggi potrebbe prendere il posto di Tony nei Capvengers.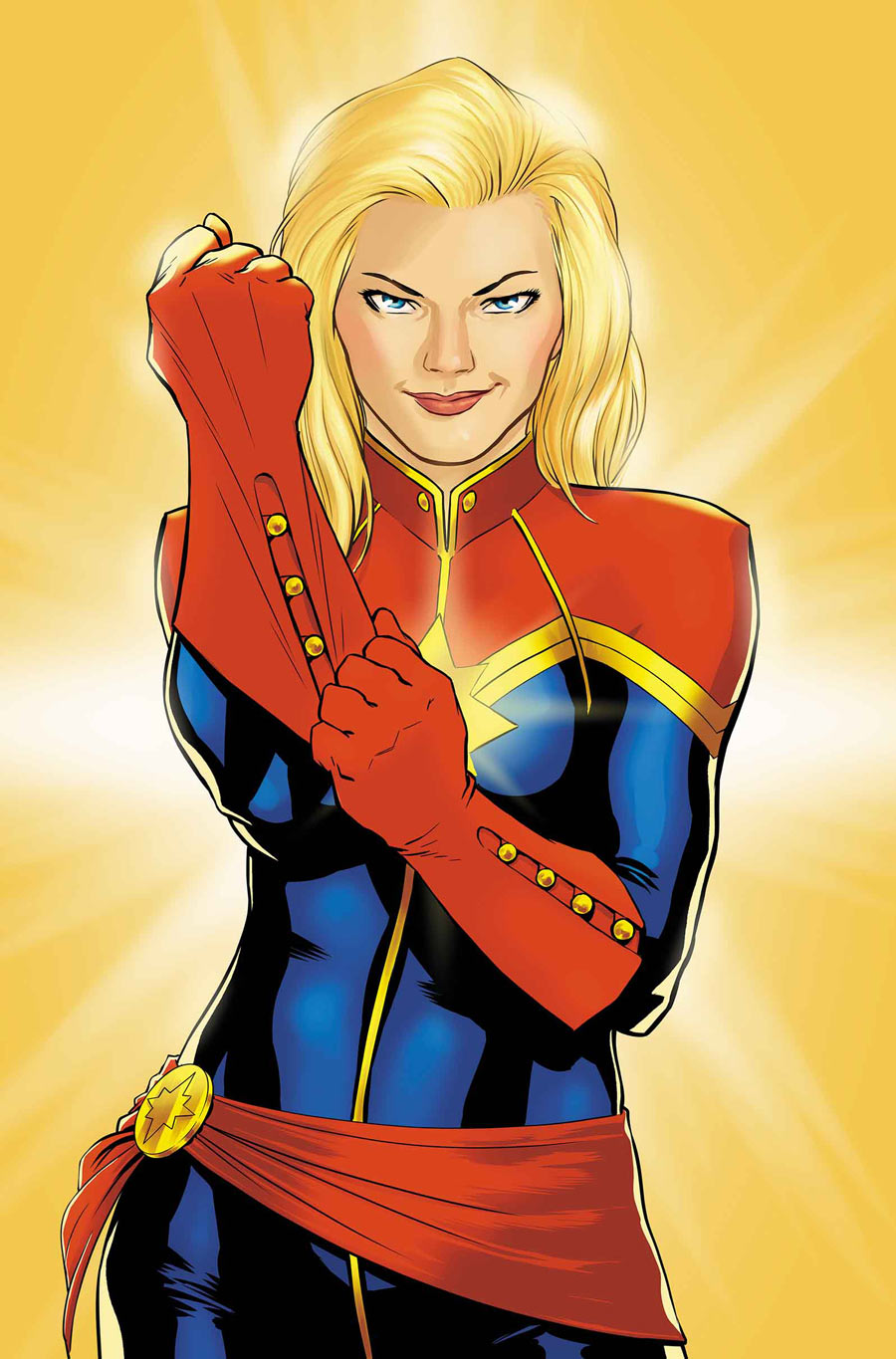 Capitain Marvel
Il film sul personaggio è previsto per il 2018 ma quale occasione migliore per introdurre questo pesante personaggio??
Carol Danvers porta sulle sue spalle il macigno dell'essere la prima super eroina donna ad avere un film solitario; peso sorprendentemente "rubato" a vedova nera; nei fumetti Carol gioca per entrambe le parti,iniziando con Tony e poi "tradendolo" ,darebbe un tocco di spionaggio diverso dalla solita Natasha Romanov ( potrebbe essere il succedaneo di lei nel team dove essa non appare)
ovviamente c'e da considerare anche ousider del calibro di soldato d'inverno  o magari qualche innesto da Agent of S.H.I.E.L.D tutte cose che potrebbero tornare e sorprenderci
Cosa ne pensate delle mie idee?? dite la vostra
in attesa di altre info Stay Tuned