Ambientato principalmente durante la dinastia Han ( 206 – 220 AC) il film segue Huo An,un pacifico guardiano della via della seta che predica la pace fra i popoli ,imprigionato per crimini che non ha commesso,in prigionia incontrerà il soldato romano Lucius e la sua legione in fuga dall'impero romano per motivi misteriosi,dal loro scontro però nascerà una insperata alleanza

Conosciuto in patria con il nome originale di Tian jiang xiong shi,Dragon Blade è un film action del 2015 ,diretto dal cineasta Daniel Lee con un budget stimato intorno ai 60 milioni di $ ,nonostante la trama scritta qui sopra l'intera storia ruota intorno all'era moderna,mostrando un gruppo di archeologi che scoprono i resti di una città romana nella terra della seta,questa storia servirà però solo da antefatto alla vera e propria trama ambientata nel passato.
A differenza di molte altre opere simili la sceneggiatura mostra 2 mondi completamente diversi che collidono, quello dell'Asia e quello Romano,tuttavia mette entrambi sullo stesso piano,distribuisce equamente le forze nei combattimenti fra le culture,mostra reciproco rispetto fra le truppe durante gli allenamenti,da la stessa importanza perfino alle canzoni che vengono intonate dai soldati,cosa che in altri film non viene mai fatta,finendo per mostrare le 2 culture nella stessa fazione,ma con una predominante sull'altra in qualche modo,se la scelta di Lee può sembrare "paraculo" io invece l'ho trovata molto gradevole.
Il cast rende Dragon Blade un film considerabile un "blockbuster" asiatico,con un vero e proprio triunvirato a guidare il film , il primo dei tre è il protagonista della storia interpretato da Jackie Chan,in grado di regalare discrete scene action,alcune delle quali caratterizzate dalla solita vena commedy che lo contraddistingue, Lucius invece è portato sullo schermo da John Cusack ( essere John Malkovich,Maps to the stars) e per finire troviamo Adrien Brody nel ruolo di Tiberio,il vero e proprio cattivo della storia,con un interpretazione che in parte riporta alla mente quella di Joaquin Phoenix nella parte dell'imperatore Commodo del Gladiatore; il resto della truppa non regge il passo,probabilmente anche limitati da un copione che non lascia molto spazio ad altri che non siano i 3 principali protagonisti.
Nonostante l'etichetta di Action movie la storia risulta ben strutturata ( per il genere ) e ben girata anche se non il massimo come originalità,i combattimenti non si caratterizzano con le tipiche movenze super spettacolari tipiche del mondo asiatico ma sono abbastanza basiche e realistiche,cosi come le movenze sfoggiate dei soldati legionari di Lucius,non ci troviamo assolutamente di fronte ad un Roman vs Ninja .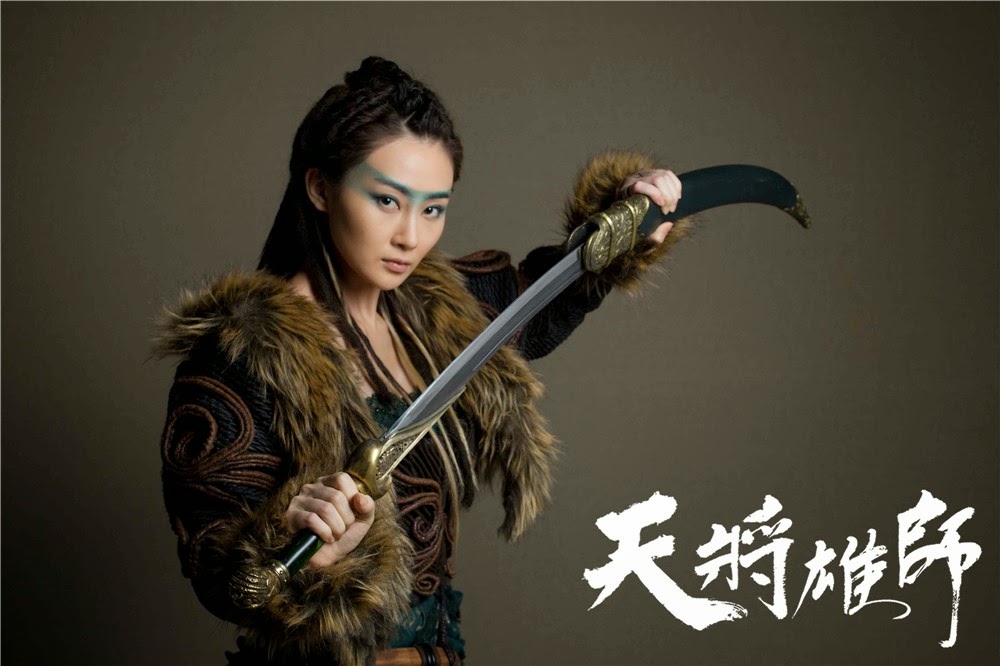 Dragon Blade è consigliato per gli amanti del cinema action asiatico che vogliono vedere qualcosa di più tranquillo,per i fan di Jakie e per passare una serata tranquilla guardando un film d'azione senza grosse iniezioni di frenesia.
Di sicuro non paragonabile alla recente incursione di Mr Cage nel modo asiatico Outcast
Stay Tuned.