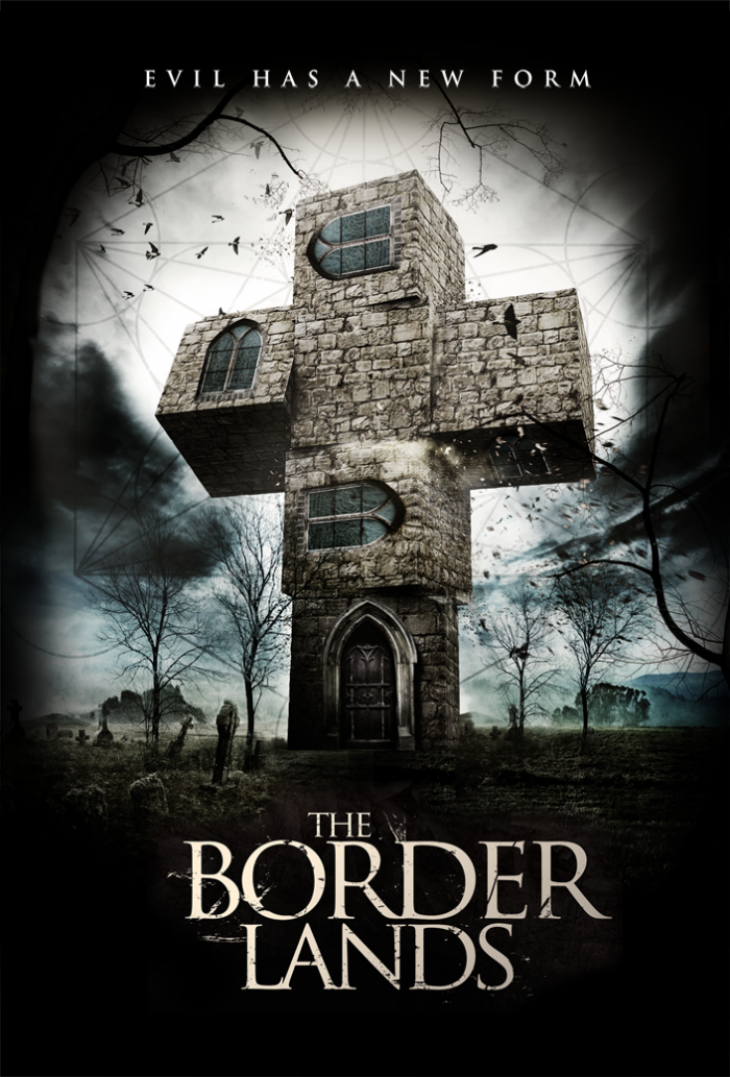 Un team di ricercatori del Vaticano indaga in una remota chiesa di campagna dove si susseguono inquietanti fenomeni  di natura inspiegabile .
The Borderlands ( no ..non ha nulla a che vedere con il violento videogioco in stile Cartoon ) è un horror low budget scritto e girato dall'esordiente Elliot Goldner, che per girare questa pellicola ha deciso di affidarsi allo stile Found Footage usando un mix di camere fisse ( stile security cam ) e camere a mano .
Nulla di nuovo sul fronte sceneggiatura, la solita sfida fra bene e male \ religione e scienza già vista in mille altri film e dove lo stile scelto per le riprese ha lo scopo scontato di alzare il tasso di jumpscare e tensione all'interno della pellicola ,incredibilmente the borderlands sembra riuscire a far girare quegli ingranaggi in maniera molto più fluida di altri , merito di un ambientazione "statica" sfruttata al meglio , la chiesa del 1200 diventa alcova perfetta per le diatribe sulla natura degli eventi ed allo stesso tempo è il giusto posto dove farli accadere un 2 x1 che porterà ad un crescendo di tensione fino ad arrivare al gran finale aperto in stile lovectraftiano  .
Il budget a disposizione di Elliot è irrisorio, eppure il ragazzotto alle prime armi e la sua crew sono riusciti a farlo rendere al meglio, utilizzano le regole base , muovono oggetti , piazzano urli e giocano con le musiche, tutti molto classici, ma sempre efficace.
Un cast ristretto fatto di attori di basso livello come Gordon Kennedy, Robin Hill  ( Kill List )  e Aidan McArdle ( La Duchessa ), il trio interpreta bene personaggi e dialoghi , aggiungendo punti positivi al film.
The Borderlands dimostra come si possa fare un operazione discreta partendo da poco e niente , se non sopportate questo genere di ripresa evitatelo altrimenti provate a dargli una chance , abbondantemente sufficiente.
Stay Tuned